LVH Analysis - Left Ventricular Hypertrophy
.
Please sign in. This module is premium content.
Example
Note the red arrows. The deepest "QS" wave from V1 and V2 has been selected
The tallest R wave in V5 and V6 has been selected
What is the total number?
37 mm, YES!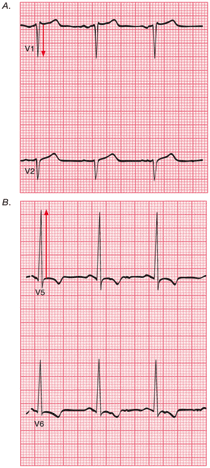 Authors and Reviewers
Authored by Thomas O'Brien
Medically reviewed by Dr. Jonathan Keroes, MD, Cardiology
Last Update: 11/8/2020